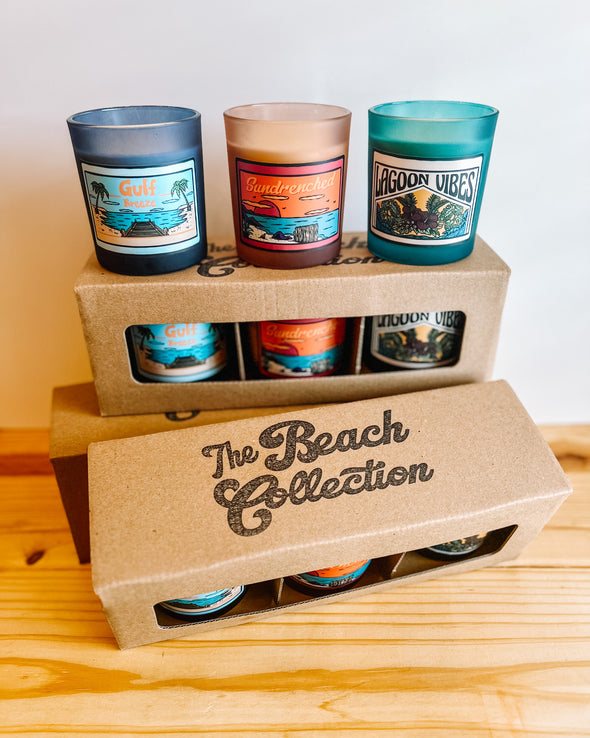 The beach…the waves crashing, the hot sand, the salty air. The calming and serene feeling that any time at the beach invokes, is a true blessing to be cherished. 


Lizzie has sent many days, with her toes in the sand, dreaming up this collection. It's carefully curated to envelope you that peace the beach brings, with each candle. 
As originally imagined, The Beach Collection comes in a boxed set of (3) candles, one of each scent; no lids included. You can also purchase them individually, with a cork lid  
Which candle in this collection will be your new favorite?